France seizes assets of Moscow region ex-official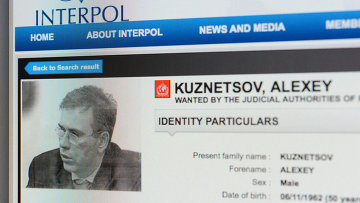 11:49 24/10/2014
MOSCOW, October 24 (RAPSI) - Two hotels in Courchevel, France, bought with money obtained through alleged criminal activity by former Moscow Regional finance minister Alexei Kuznetsov, were seized, a Russian Prosecutor General's Office spokesperson, Marina Gridneva, said Friday.
The properties, the Crystal and the Du Pralong hotels, were seized by French judicial authorities after a request by the General Prosecutor's Office of the Russian Federation.
Earlier, a Lyon court agreed that the ex-minister on the run must be extradited to Russia. Along with his wife, Kuznetsov is charged with fraud involving 10 billion rubles ($240 mln). The final order to extradite the suspect will be issued by French executive authorities.
In 2013, a Russian court issued a warrant for the arrest of Kuznetsov. He was then picked up by French authorities in Saint-Tropez. Among the charges, the Russian official has been accused of embezzling funds from Gazprombank and using it to purchase property in London, New York and Courchevel. The investigation found that Kuznetsov and his accomplices actions resulted in monetary damages to Moscow Region housing and utilities agency, the regional government and Mosobltrastinvest.
"In its orders, the French court directly stated that the hotels were being held to guarantee the possibility of confiscation by the court that will be trying the case – that is, a Russian court," Gridneva added.