$1.7 mln unpaid-bonus claims against Russia's VKontakte withdrawn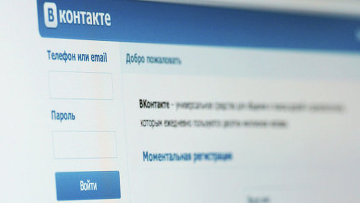 17:03 08/10/2014
ST. PETERSBURG, October 8 (RAPSI) – Ilya and Igor Perekopsky, who left the Russian social network VKontakte last January, have withdrawn their suits from a St. Petersburg court seeking about $1.7 million in unpaid bonuses and compensations.
Ilya Perekopsky who held a post of vice-president in the company sought over 20 million rubles ($500,000) in unpaid bonuses, 786,000 rubles ($20,000) for the delay in payment, and 100,000 rubles ($2,500) in nonpecuniary damages, a source close to the situation told RAPSI.
Igor Perekopsky, former financial director of the company, sought 12 million rubles ($302,000) in unpaid bonuses, undisclosed compensation in nonpecuniary damages, and additional 34 million rubles ($855,000) for withholding his employment records.
VKontakte is a popular Russian social network and one of the country's most visited sites. Established in 2006, VKontakte boasts approximately 200 million registered users and is more popular than Facebook in Russia. Its audience reaches over 40 million users daily.