French court to hear new case against Carlos the Jackal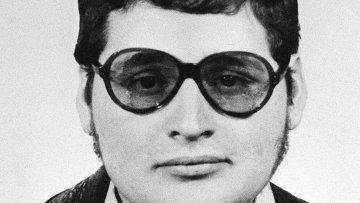 16:26 07/10/2014
MOSCOW, October 7 (RAPSI) - A court in France will soon hear a new case against international terrorist Ilich Ramírez Sánchez also known as Carlos the Jackal who is serving two life sentences in a French prison, RIA Novosti reports on Tuesday.
L'Express magazine reports that the convict's latest charges stem from an explosion on the left bank of the Seine in 1974. The explosion killed two men, aged 27 and 55, and injured 34, including four children. Carlos' involvement was revealed after the publication in 1979 of his interview with an Algerian newspaper.
Carlos, a citizen of Venezuela, was arrested in Khartoum (Sudan) in 1994 after which he was extradited to France. In 1997, the French court sentenced him to a life term for killing three people in Paris in 1975, including two police officers.
Later, the terrorist was sentenced to another life sentence for four terrorist attacks that killed 11 and injured 150 people. The attacks included the bombing of a Paris-Toulouse train on March 29, 1982 (five dead), the car-bombing of the Libyan newspaper Al-Watan al-Arabi in Paris on April 22, 1982 (one dead), the bombing of the Gare Saint-Charles station in Marseille and the bombing of the Marseille-Paris TGV train on December 31, 1983.
Carlos denied his involvement in the terrorist attacks although in an interview with Venezuelan media he admitted that he had committed over a hundred terrorist attacks that killed between 1,500 and 2,000 people.