Navalny to take part in dispute over dubious tenders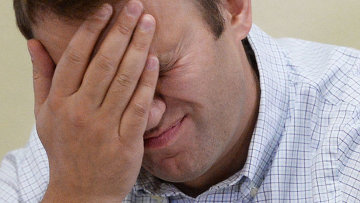 11:37 18/08/2014
MOSCOW, August 18 (RAPSI) – The Krasnoyarsk Territory Commercial Court has brought opposition and anti-corruption activist Alexei Navalny into a legal dispute over dubious tenders held in several Russian regions in 2011-2013, RAPSI learnt in the court on Monday.
On October 8, 2013, the Krasnoyarsk territorial division of the Federal Anti-Monopoly Service (FAS) received a complaint from Navalny's anti-corruption project RosPil, which is an effort to oversee government tenders, on the alleged violations of the bidding process for state and municipal contracts.
The watchdog reviewed the complaint and concluded that a number of companies, including Zhilpromstroi, Sibstroi, Orientir, Krasprodtorg, Status, French Vanilla, Alfa and StroiService, managed to earn 664 million rubles (about $18.5 million) on tenders which were issued in 2011-2013 by municipal and state entities in Voronezh, Irkutsk, Kemerovo, Tomsk and Omsk Regions, the Krasnoyarsk Territory, the Khanty-Mansi Autonomous Area and the Republic of Mari El.
On March 24, the watchdog ruled that the federal law On Protection of Competition had been violated and requested that criminal cases be opened against the officials.
Sibstroi responded by filing a lawsuit with the Krasnoyarsk Territory Commercial Court seeking to annul the ruling of the watchdog. The court brought Navalny and seven companies into the proceedings as third parties.