TV channel Dozhd ordered to pay WWII siege survivors $5,500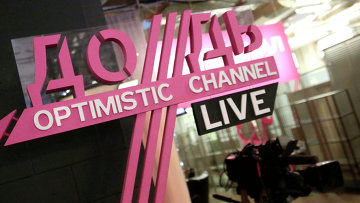 17:56 07/08/2014
MOSCOW, August 7 (RAPSI) - The Zamoskvoretsky District Court of Moscow on Thursday ordered Russian TV channel Dozhd to pay 200,000 rubles ($5,538) in compensation to two seniors from St. Petersburg, RIA Novosti reports from the courtroom.
The seniors have filed the defamation lawsuits demanding 51 million rubles ($1.5 million) in all from the channel after a controversial World War II poll was posted on the station's website. The court thus granted the claims in part.
In February, Boris Ivchenko, Chairman of the St. Petersburg Union of Senior Citizens, filed a 50 million ruble ($1.4 million) defamation lawsuit against Dozhd. The poll has caused emotional distress to thousands of Leningrad Siege survivors, Ivchenko said.
The poll, which appeared in late January, posed the question of whether Leningrad (present-day Saint Petersburg) should have surrendered to the Nazis in order to avert civilian casualties caused by the subsequent siege. It was removed shortly after the initial appearance but caused an outrage throughout the social media and the Internet.
Dozhd later explained the incident as a "mistake made by a producer". Despite that, several nationwide cable companies excluded Dozhd from their packages, explaining the move by contract expiration.
Another plaintiff has filed a 1 million ruble ($ 27,693) defamation claim against TV channel, the judge said in June.
According to various estimates, Leningrad lost between 600,000 and 1.5 million of its inhabitants from a pre-war population of approximately 2.5 million during the Nazi siege between 1941 to 1944.
A Kremlin commission against the "falsification of history" existed in 2009-2012, and unified guidelines for school history lessons were drafted last year.