ECHR awards Yukos shareholders EUR 1.86 billion in damages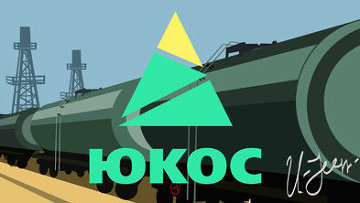 13:50 31/07/2014
MOSCOW, July 31 (RAPSI) – The European Court of Human Rights has awarded the shareholders of the former Yukos oil company EUR 1.86 billion in damages in a lawsuit filed against the Russian tax authorities.
The court ruling was published on Thursday. It only concerns the case on which the Strasbourg court adopted a ruling in 2011, according to which the prosecution of Yukos was not politically motivated.
A lawsuit filed by Yukos shareholders in 2004 described the activities of the Russian tax authorities as the unlawful confiscation of their property. They claimed that Russia violated several articles of the European Convention on Human Rights. In 2009, the court accepted the arguments under six Convention articles.
In 2004-2005, the Moscow Commercial Court collected over 300 billion rubles from Yukos in tax arrears for 2000-2004. It also dismissed Yukos' lawsuit filed to invalidate the results of an auction to sell Yuganskneftegaz, an oil producing asset of Yukos, and to award it 388.3 billion rubles in damages.
Yukos shareholders demanded an unprecedented sum in damages, $98 billion. Under the European court's ruling handed down on July 31, the shareholders reduced their demands to EUR 38 billion.
The court ruled that "Russia was to pay the shareholders of Yukos as they had stood at the time of the company's liquidation and, if applicable, their legal successors and heirs 1,866,104,634 euros (EUR) in respect of pecuniary damage" and EUR 300,000 in respect of costs and expenses.
On July 28, the Permanent Court of Arbitration in The Hague ruled in a $114 billion damages lawsuit that Russia was to pay $50 billion in compensation to the former Yukos shareholders.