US to deport former Microsoft employee to Russia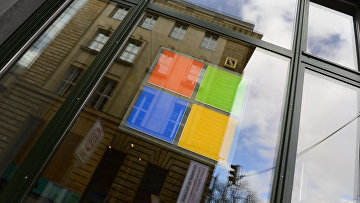 10:34 06/06/2014
MOSCOW, June 6 (RAPSI) – US authorities plan to deport former Microsoft employee Alex Kibkalo, who was charged with stealing and then leaking company secrets, to Russia after he serves his sentence, RAPSI learned on Thursday.
However, the former 7-year Microsoft employee who worked as a software architect in Lebanon could be extradited immediately after the reading of the verdict, which has been put off from June 10 to June 16. Considering the nature of the crime and its circumstances and the fact that he has pleaded guilty,
Kibkalo could be sentenced to up to 12 months in prison, but the prosecution stopped at 12 weeks. The court may decide that Kibkalo, who was arrested on March 19, has served his sentence.
Kibkalo worked for Microsoft in Lebanon, where he was allegedly feeding confidential data to a French technology blogger. According to Microsoft, Kibkalo uploaded pre-release software updates for Windows 8 RT, ARM devices, and the Microsoft Activation Server SDK code, software for a system used to guard against piracy, into cloud system Windows Live SkyDrive. He then allegedly forwarded the links to the uploaded files to the French blogger.
Microsoft did its own investigation "over many months with law enforcement agencies in multiple countries." Kibkalo admitted to the company's security service that he met the French blogger at an internet forum and provided confidential information to him.
Microsoft launched the investigation after receiving a complaint from an outside source, who asked not to be identified, saying that the blogger had sent the source the proprietary Microsoft code, asking the source to help the blogger understand it better.
Microsoft provided the FBI with the results of its internal investigation in July 2013.
According to the court documents, the blogger admitted during interviews to "knowingly obtaining confidential and proprietary Microsoft IP from Kibkalo, and selling Windows Server activation keys on eBay."