RIGroup CEO Dmitry Kotlyarenko arrested in absentia - report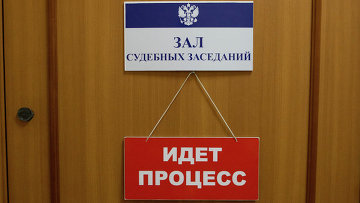 12:06 02/06/2014
MOSCOW, June 2 (RAPSI) – A Moscow court has issued an arrest warrant in absentia for businessman Dmitry Kotlyarenko, who fled to the United States after his release on parole in Russia in a 10-billion-ruble ($288 million) fraud case. Investigators believe that former Finance Minister of the Moscow Region Alexei Kuznetsov was also involved in the large-scale fraud, Kommersant newspaper reports Monday.
Kotlyarenko, CEO of RIGroup and board chairman with affiliated company RIGroup–Finance, was convicted of large-scale fraud in Russia. After his arrest in Cyprus and extradition to Russia in 2011, he made a deal with prosecutors and was only tried under one charge, embezzlement of 1 billion rubles ($28.8 million) from a construction project in the Moscow Region.
In July 2011, the Odinsovsky District Court in Moscow sentenced him to three years in prison, but 10 counts of fraud and money laundering were brought against him in 2012.
In November 2012, Kotlyarenko was released on parole and immediately went to the Untied States, contrary to his parole conditions.
"In 2013, Kotlyarenko was put on the federal and subsequently on the international wanted lists," the newspaper writes. "Eventually, the Basmanny Court, acting at the request of the Investigative Committee, issued an arrest warrant in absentia for Kotlyarenko on the grounds that he was evading investigators."
The investigators believe that Kotlyarenko was involved in large-scale embezzlement of funds allocated for housing and utilities development in the Moscow Region.
Ex-Finance Minister of the Moscow Region Alexei Kuznetsov and several other people are believed to be involved in the case, which was opened in 2008. Total damages to the regional budget have been estimated at over 10 billion rubles ($288 million).
In January, a court in Aix-en-Provance, France, ruled to extradite Alexei Kuznetsov, the former finance minister of the Moscow Region, to Russia.