Four Israeli officers arrested in absentia in freedom flotilla case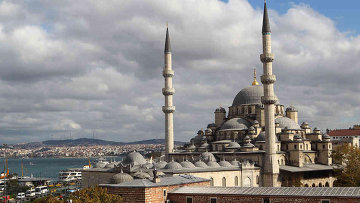 11:04 27/05/2014
ANKARA, May 27 (RAPSI) - The Istanbul 7th Court of Serious Crimes has ordered the arrest of four Israeli commanders on suspicion of involvement in the raid on the Mavi Marmara aid ship off Gaza in 2010, Hurriyet newspaper writes.
Israeli forces killed nine Turkish activists aboard the Mavi Marmara, one of the six boats in the Gaza Freedom Flotilla that was delivering humanitarian aid to Gaza, on May 31, 2010.
Following that incident, Turkey cut diplomatic relations with Israel to a minimum. It expelled the Israeli ambassador, demanded a formal apology and compensation, and an end to the Gaza Strip blockade, which is ruled by a Palestinian militant group, Hamas.
On March 22, 2013, Israeli Prime Minister Benjamin Netanyahu brought his country's apologies to his Turkish counterpart, Recep Tayyip Erdogan and said that Israel would pay compensations to the victims' families.
The case is being heard by a Turkish court. The two countries' diplomats are discussing the size of the compensation.
The Turkish court also decided to request an Interpol Red Notice for the arrest of former Israeli Chief of Staff, Gen. Gabi Ashkenazi, former Naval Forces Cmdr. Eliezer Alfred Marom, former Military Intelligence chief Maj. Gen. Amos Yadlin and former Air Forces Intelligence head Brig. Gen. Avishai Levi, who are all being tried in absentia.
According to Hurriyet, the suspects have not heeded the summons to appear or responded in any other way. The court ruled that they were trying to escape prosecution and therefore requested that Interpol put them on the international wanted list.