South Korean companies appeal ban on flight simulator with Russian software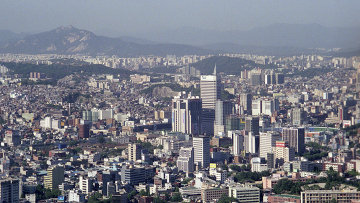 15:21 15/05/2014
MOSCOW, May 15 (RAPSI) - On June 9, the Intellectual Property Court (IP Court) will hear cassation appeals by South Korean Doosan Infracore and Korea Aerospace Industries (KAI) against the ruling of a lower-instance court that banned the use of software developed by the Penza Design Bureau in KT-1 flight simulators used in the training of the South Korean Air Force, a court representative told RAPSI.
The South Korean companies are also contesting the recovery of $49.7 million in damages imposed on them in favor of the design bureau to compensate for the unauthorized use of the software.
The KT-1 training aircraft, in serial production by KAI since 1999, was the first aircraft designed in South Korea. Initially, simulators for KT-1 were produced by Doosan Infracore. Under the 1994 to 1998 agreements, the Penza Design Bureau developed software for the simulators. Later, all documentation was handed over to KAI.
Under the agreement, the Penza Design Bureau did not grant Doosan Infracore exclusive rights to the software and did not receive payment, as the Russian party was supposed to profit from further sales of the flight simulators. However, without consent of the design bureau, KAI delivered 85 planes equipped with KT-1 simulators to the South Korean Air Force and 7 planes to the Indonesian Air Force.
In 2004, the Penza Design Bureau filed a lawsuit with the Moscow Commercial Court. The claim was granted in part, with $49.7 mln recovered from only KAI.