Tatarstan Airlines bankruptcy hearing postponed until May 27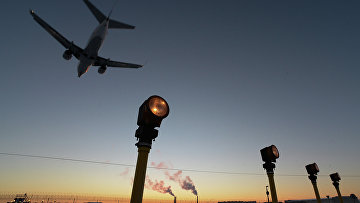 16:33 12/05/2014
MOSCOW, May 12 (RAPSI) - The Commercial Court of Tatarstan has postponed a bankruptcy hearing for Tatarstan Airlines until May 27, the court told RAPSI this Monday.
The airline's Boeing 737, en route from Moscow on November 17, 2013, crashed during landing at the airport in Kazan. The plane crash killed six crew members and 44 passengers, including Irek Minnikhanov, son of Tatarstan's president, and Alexander Antonov, Head of the Tatarstan Directorate of the Federal Security Service.
An inspection by the Federal Agency for Air Transport revealed a number of violations by the airline and withdrew its operating license on December 31, 2013. The company's fleet has been transferred to another Tatar passenger carrier, Ak Bars Aero.
Last April, Kazan International Airport filed a lawsuit with the Commercial Court of Tatarstan against Tatarstan Airlines over a debt of some 140 mln rubles ($4 mln), including 128.7 mln rubles ($3.7 mln) in principal and 10.7 mln ($0.3 mln) in interest.