Russian suspected of involvement in 1991 unrest to remain in detention in Lithuania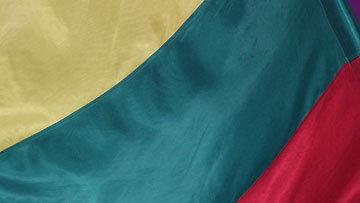 14:23 24/04/2014
VILNIUS, April 24 (RAPSI) – The Vilnius District Court has rejected an appeal filed by attorney Galina Kardanovskaya challenging the detention of Russian national Yuri Mel (born 1968) suspected of involvement in clashes in January 1991 after declaration of independence from the USSR, representative of the Russian embassy in Lithuania Alexander Mamayev told RAPSI on Thursday.
On March 12, Mel was arrested on the border with the Kaliningrad region. On March 14, he was detained for two months. The prosecutor's office asked for a three-month detainment of the suspect.
Lithuania's Prosecutor General's Office has declared 79 citizens of Russia, Belarus and Ukraine suspects in the criminal case opened in the aftermath of the clashes.
They are suspected of battery, murder, endangering other's wellbeing, as well as unlawful military actions against civilians. A court in Lithuania has issued European arrest warrants for the suspects who reside outside Lithuania.
Lithuania declared independence from the Soviet Union on March 11, 1990. But Moscow denounced the move as illegal and put an economic blockade on the country between April and late June 1990.
In January 1991, a series of unauthorized protests swept across Lithuania after which Soviet military forces entered the republic. On the night of January 13, Soviet armored vehicles and tanks rolled into the center of Vilnius. Soviet troops clashed with civilians at a local TV tower, leaving 14 dead and over 600 injured.
Security personnel later claimed that the clashes were a result of a provocation, and that the victims were killed by sharpshooters.