Supreme Court won't review Soviet Union dissolution complaint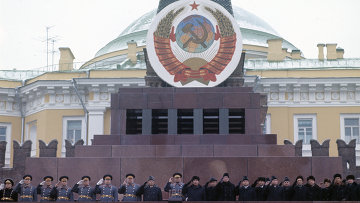 13:22 08/04/2014
MOSCOW, April 8 (RAPSI) – Russia's Supreme Court turned down the claim filed by one Dmitry Tretyakov in which he contested the constitutionality of the dissolution of the Soviet Union, RAPSI reports from the courtroom.
The judges ruled that the claimant had no provable legal or personal interest in the claim, and dismissed the lawsuit.
According to the media, Tretyakov wants the court to oblige the defendant – the Russian government – to hold a new referendum on the restoration of the Soviet Union and to urge the post-Soviet states' executive authorities to hold such referendums too.
During a referendum on March 17, 1991, 76.4% voted for preserving the Soviet Union. However, in December 1991 the leaders of Russia, Belarus and Ukraine met in Belvezhskaya Pushcha, Belarus to sign a document on the dissolution of the Soviet Union. The document acknowledged the independence of the 12 Soviet republics and the creation of the Commonwealth of Independent States (CIS).