Google appeals Turkish court's decision to uphold YouTube ban – report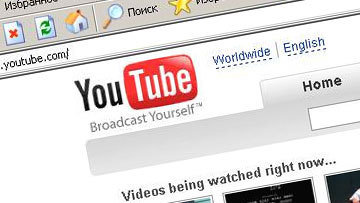 16:26 07/04/2014
MOSCOW, April 7 (RAPSI) – Google has turned to the Turkish courts to challenge the country's block of YouTube that has been in place since March 27, The Wall Street Journal reported Monday.
Turkey's telecommunications authority reportedly imposed the ban on the basis of national security concerns after an audio recording was posted to the website, allegedly featuring a conversation between high-ranking Turkish officials discussing the possibility of military operations in Syria.
According to Turkish Press, an Ankara court overturned the ban Friday, but then promptly annulled its decision following an appeal by prosecutors. The latter argued that YouTube had not yet removed links to allegedly illegal content.
Google told WSJ that it had filed three petitions challenging the ban in Turkey. The appeals, filed with criminal, administrative, and constitutional courts, claimed that the YouTube block is "overbroad," according to the report.
"It is obviously very disappointing to people and businesses in Turkey that YouTube is still blocked, and we are actively challenging the ban in the courts," a Google spokesperson told WSJ.
YouTube is a video-sharing website that – according to its website – attracts upwards of one billion unique views each month, and reaches more US adults between the ages of 18 and 34 than any cable network. The website was created in 2007 and is localized in 61 different countries.