Major record labels sue Russia's largest social network for $1.4 mln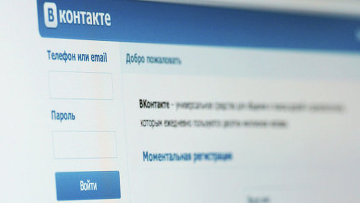 14:40 03/04/2014
MOSCOW, April 3 (RAPSI) - Sony Music Russia, Universal Music Russia and Warner Music UK have filed a lawsuit with the Leningrad Regional Commercial Court against Vkontakte, a Russian social network that operates a music service. The record labels are demanding the removal of the infringing music and 50 mln rubles ($1.4 mln) in damages, according to the International Federation of the Phonographic Industry (IFPI).
VKontakte is a popular Russian social network, being one of the country's most visited sites. Established in 2006, VKontakte boasts approximately 200 million registered users and is more popular than Facebook in Russia. Its audience reaches over 40 million users daily.
The lawsuit includes lists of artists, that the record companies represent, in the suit to remove the pirated content from the defendant's service. The labels are also seeking a court ruling that would compel Vkontakte to take measures to prevent the unauthorized re-uploading of certain music files or the companies' catalogues.
IFPI Chief Executive Frances Moore said, "For the music industry to grow and prosper, it needs digital partners that are licensed, that respect copyright and which pay artists and producers for their work and investment. VK's music service, unlike others in Russia, is an unlicensed file-sharing service that is designed for copyright infringement on a large scale."
VKontakte has drawn much attention since October 2012 when it was held liable for illegally hosting songs by Russian pop singer MakSim. The network was fined $18,000 for copyright infringement.