German firm sues Apple for $2 billion, alleging patent infringement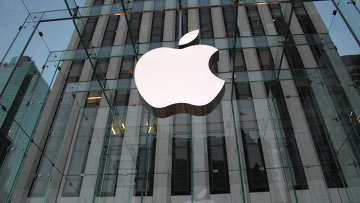 15:08 06/02/2014
MOSCOW, February 6 (RAPSI) - German firm IPCom GmbH has filed a $2.12 billion claim in a Mannheim court alleging that Apple infringed a patented technology that gives priority to emergency phone calls on mobile networks, the Wall Street Journal reported Wedneday.
A press release issued by IPCom on January 22 explained that the European Patent Office in Munich had confirmed the validity of its mobile telecoms patent. The release explained the nature of the technology: "This technology is particularly vital for the emergency services and police, since it gives them priority access to the networks in emergencies, even if networks are overloaded."
A spokesperson for IPCom told the Wall Street Journal that the company sought upwards of EUR 1.57 billion (about $2.12 billion) against Apple in connection with its infringement accusations in Germany, but did not comment on whether the company intends to pursue claims beyond the German borders.
According to data obtained from the European Patent Office's index, the patent's full name is: "Access of a mobile station to a random access channel in dependence of its user class."