UK plaintiffs attempt to sue Google for alleged illegal tracking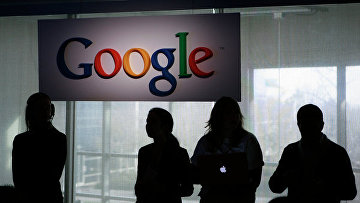 15:31 16/12/2013
MOSCOW, December 16 (RAPSI) - A group of consumers are attempting to sue Google for allegedly collecting personal data against their will, The Telegraph reported Monday.
According to the report, plaintiffs claim that Google illegally installed tracking software (cookies) on iPhones in 2011 and 2012.
The firm representing the plaintiffs, Olswang, told The Telegraph that it would begin with three test cases, but that hundreds of others have expressed interest in pursuing similar claims.
Google is reportedly seeking a dismissal of the UK cases, instead advocating for jurisdiction in the US, where it is headquartered. The company argues as well that the plaintiffs suffered no actual harm, citing a recent US case that was shut down on this basis, The Telegraph reported.
Olswang received the 2013 Finance Monthly Law Award for Data Protection Law Firm of the Year. The award announcement on the law firm's website notes, "Recently, Olswang has been acting for the Safari Users Group against Google's alleged secret tracking in a landmark UK class action and has advised UBS AG on the structuring of a global SaaS cloud procurement deal with Oracle."
In November, New York Attorney General Eric Schneiderman announced that Google had agreed to a $17 million settlement to resolve secret tracking allegations in the US.
"Consumers should be able to know whether there are other eyes surfing the web with them. By tracking millions of people without their knowledge, Google violated not only their privacy, but also their trust… We must give consumers the reassurance that they can browse the Internet safely and securely," Schneiderman said in an official statement.
In August 2012, the US Federal Trade Commission announced that Google would pay $22.5 million to settle charges that it had misrepresented privacy assurances to Apple Safari users.