Mail.ru claim against non-disclosure fine to be reviewed in January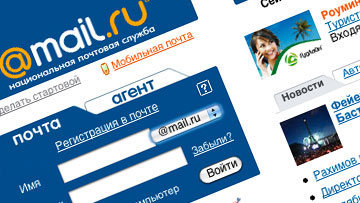 16:54 28/11/2013
MOSCOW, November 28 (RAPSI) – The Moscow Commercial Court set a hearing date of January 16 for a claim filed by Mail.Ru contesting a 500,000 ruble fine imposed for refusing to disclose user data to the Bank of Russia's financial market regulation branch, RAPSI reports from the courtroom.
Mail.ru is the founder of the largest free e-mail service in Russia and the Commonwealth of Independent States (CIS).
The Mail.ru Group told RAPSI that on October 11, the Central Bank of Russia imposed upon the email service provider administrative liability for refusing to disclose personal data. The market regulator is said to have demanded a message log belonging to one of Mail.ru users. The company refused to comply, since doing so would violate the user's right to privacy of correspondence.
"The information requested concerns privacy of correspondence which is protected by Article 23 of the Russian Constitution. Mail.ru cannot disclose it without a court order," according to Anton Malginov, head of Mail.ru's legal department.
Russian commercial courts are currently reviewing a number of disputes that concern the privacy of correspondence and telephone conversations. In late September, the Ninth Commercial Court of Appeals imposed a 500,000 ruble fine on Russian Internet major Rambler for its refusal to disclose the personal email addresses of individuals connected to the company that was probed by the financial markets regulator.
At the same time, the same court handed down a seemingly opposing ruling in a dispute between telecom giant MTS and the Bank of Russia, by overturning a fine imposed on the mobile operator for its refusal to disclose detailed information on the client's account and his IMEI numbers. The same verdict was contested by another telecom giant Megafon in the Moscow Commercial Court in October.