Mail.Ru Group contests undisclosure fine in court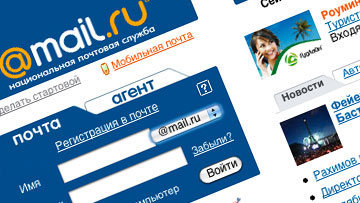 17:21 31/10/2013
MOSCOW, October 31 (RAPSI) – The Moscow Commercial Court has registered a lawsuit filed by Mail.ru against the fine imposed for refusing to disclose user data to the financial markets regulator, the court told RAPSI on Thursday.
Mail.Ru Group told RAPSI that on October 11, the Central Bank of Russia called Mail.Ru to administrative liability for refusing to disclose personal data. The markets regulator demanded a message log of one of Mail.Ru users. The company refused to comply, since doing so will break the right to privacy of correspondence.
"The information requested concerns privacy of correspondence which is protected by the 23 novel of the Russian Constitution. Mail.Ru cannot disclose it without court's order," – says Mail.Ru's legal department head Anton Malginov.
Mail.Ru is the founder of the largest free e-mail service in Russia and the CIS.