Legality of alcohol ads during Brazil-Russia football match contested in court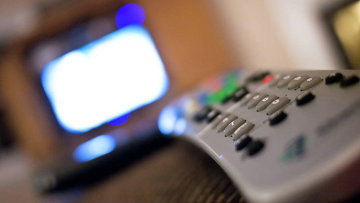 17:13 24/10/2013
MOSCOW, October 24 (RAPSI) – The Moscow Commercial Court postponed until November 29 marketing agency Telesport's lawsuit seeking an annulment of a decision by Russia's antimonopoly watchdog concerning ads during the broadcast of a football match between Russia and Brazil, RAPSI reports from the courtroom.
The antimonopoly regulator in June discovered that during the broadcast of Brazil-Russia football match from the Stamford Bridge stadium, the ad stands lining the field displayed advertisements for alcoholic beverages. During the replays and in the still photos, the ads were nowhere to be found.
The regulator determined that digital editing was used to superimpose the ads during the broadcast. The state broadcasting company informed the court that a fully formed signal was received, and no tampering was made during the broadcast.
The ban of any ads of alcohol products on the Internet and in printed media will come into effect in Russia on January 1, 2013. The amendments were introduced to advertising law, and the legislation on the state regulation of the alcohol industry.