Chechen leader's lawyer calls for criminal case against judge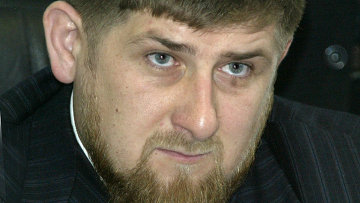 10:31 22/10/2013
MOSCOW, October 22 (RIA Novosti) – A lawyer for the leader of Russia's North Caucasus republic of Chechnya asked investigators Monday to open a criminal case against a judge who ruled against the lawyer last year.
Andrei Krasnenkov, an attorney for Chechen leader Ramzan Kadyrov, is requesting that Judge Tatyana Fedosova be investigated for delivering a deliberately unjust decision.
Fedosova ruled against the lawyer when she cleared a prominent human rights activist, Oleg Orlov, of defamation in July last year.
Krasnenkov had accused the activist of damaging his reputation with an article posted on the website of the Memorial human rights organization, in which Orlov claimed Krasnenkov had misled and lied to journalists.
Krasnenkov appealed Fedosova's decision, but it was rejected by a Moscow court last year. The lawyer also asked Russia's Investigative Committee on Monday to open cases against Orlov – Memorial's former head – and Sergei Davidis, a Memorial representative, for falsification.
In another case in 2009, Krasnenkov represented Kadyrov when the Chechen leader accused Orlov of defamation for blaming him for the high-profile murder of human rights activist Natalya Estimirova.
In that case, however, Fedosova ruled in favor of Kadyrov, fining the activist and the human rights organization, but a Moscow court overturned that ruling in 2011, clearing Orlov's name.