$25 million lawsuit against Kaspersky lab withdrawn from US court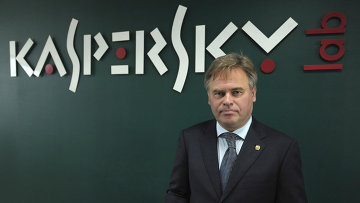 17:13 03/10/2013
MOSCOW, October 3 (RAPSI) – The legal battle between Kaspersky lab and Losdys has ceased after Lodsys withdrew its claim with a refilling ban clause, Digit.ru reports.
Kaspersky Lab refused to pay $25 million for breach of patent. Lodsys filed a lawsuit against Kaspersky in a Texas court in May 2012, as part of class action lawsuit in which it accused some 55 software companies of patent breach. In total, Lodsys filed 119 lawsuits, some of which are still in court. Almost all other IT companies that took part in the proceedings agreed to pay off Lodsys' claims.
The claim against Kaspersky Lab concerned two patents that were used in a In-Product-Purchasing technology and Kaspersky's American tech support website.
Kaspersky's IP experts analyzed the patents and determined that the company was in no breach of the patents filed in 1992. Lodsys withdrew its lawsuit with the stipulation that it will be unable to file a similar lawsuit against Kaspersky in the future.
"Patent trolls are an enormous burden on the US developing industries, especially IT companies. Millions of dollars that could be invested in development are wasted on wrongful and unsubstantiated claims – Yevgeny Kaspersky, CEO of Kaspersky Lav, said.
Kaspersky Lab is the leading Russian developer of protections against computer viruses, spam, and hacker attacks. It is one of the five leading developer of software for data protection from Internet threats.