Woman demands compensation for Moscow Metro fire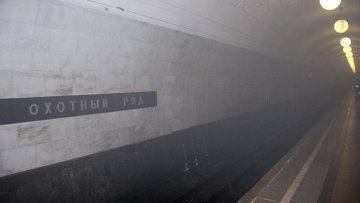 11:41 04/09/2013
MOSCOW, September 4 (RAPSI) - Woman who suffered from a noxious gas poisoning during a fire in the Moscow Metro in June, filed a civil claim with the Meschansky District Court of Moscow, attorney Igor Trunov told RAPSI on Wednesday.
The text of the claim posted on the "Trunov, Aivar and Partners" website says that the claimant "along with thousands of citizens became the victim of the incident that took place in Moscow Metro." The claim explains that during the fire the woman had to leave the train through the tunnel, and was later hospitalized with noxious fume poisoning.
The claimant seeks $3,000 in health damages from "Metropoliten," the state-run company that operates the Moscow Metro, along with $15,000 in moral damages and $1,400 in compensation for lost wages.
Trunov says that several other victims are preparing to file civil claim as well.
On June 5, an electrical fire broke out in the tunnel between the downtown stations of Moscow Metro. Six stations were closed and 4,500 passengers had to be evacuated. Many had to walk from trains stopped in the middle of the smoke-filled tunnels to the nearest stations. The incident caused a temporary collapse of downtown Moscows transport system.