Intellectual Property Court to consider Gainsborough's Lady in Blue dispute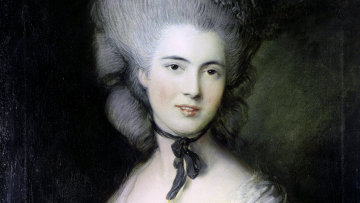 11:50 09/08/2013
ST. PETERSBURG, August 9 (RAPSI) - The Federal Commercial Court in North Caucasus District has transferred a cassation appeal filed by a St. Petersburg fashion designer Iya Yots against the ruling prohibiting her from using Thomas Gainsborough's Lady in Blue in her designs, to the Intellectual Property Court (IPC), the Supreme Commercial Court said on its website on Friday.
The Intellectual Property Court was established in April to hear intellectual property cases both as a court of first instance and as a supreme court of appeals. It started working on July 3.
The St. Petersburg State Hermitage Museum has asked the court to order Yots to stop using the image of the painting, "A Lady in Blue," by Thomas Gainsborough.
In February, the Commercial Court of the Stavropol Territory ruled in favor of the Hermitage Museum's lawsuit against designer, prohibiting her from using the painting. In May, the Sixteenth Commercial Court of Appeals upheld the ruling.
The "Portrait of a Lady in Blue" by Thomas Gainsborough was bequeathed to the Hermitage by Alexei Khitrovo and was given to the museum in 1916. It is the only example of the English artist's work in Russia. Some art historians believe that it is a portrait of the Duchess of Beaufort.