Russian court strips WWII traitor of illegally given veteran status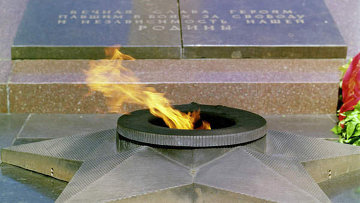 14:38 07/08/2013
MOSCOW, August 7 (RAPSI) - The Moscow Region's Pushkinsky City Court has stripped Sergei Maslov, 90, who was convicted of treason after having fought on the side of the Nazis during World War II, of his veteran status, RAPSI reported from the courtroom on Wednesday.
"The Belarusian Prosecutor's General Office has provided copies of an archived case revealing that in December 1945 Maslov and several others were sentenced to 10 years in prison for high treason and were stripped of their lieutenant ranks by a military court," the press service of the Russian Prosecutor's General Office reported earlier.
In 1942, Maslov served as a communications officer with the headquarters of the 11th Cavalry Corps at the Kalinin Front and was captured in July. During interrogation, he disclosed the whereabouts of a group of Russian officers hiding in the woods. In December, he voluntary joined the enemy's troops.
He served with the SS-Jagdverband Mitte battalion in France from August 1943 to September 1944, when he was captured by US soldiers. He was later denied a pardon.
Nevertheless, in November 1980, the Moscow region's military registration office issued him an official certificate stating that he had participated in the World War II. Under Russian law, these certificates cannot be issued to people who were not pardoned, the prosecutors claim, hence the social support he was given was illegal.