US publisher alleges Boston bombing docket unconstitutionally incomplete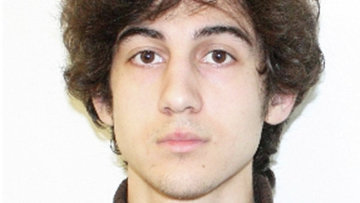 16:14 01/08/2013
MOSCOW, July 31 (RAPSI, Ingrid Burke) - US media giant GateHouse Media, Inc. (GateHouse) submitted a letter Wednesday to the federal court in Boston complaining that the public docket maintained in the criminal case against Boston Marathon bombing suspect Dzkhokhar Tsarnaev is incomplete, in violation of the First Amendment to the US Constitution, according to a copy of the letter published by Massachusetts daily The Herald News, which is owned by GateHouse.
Presenting itself as the publisher of some 116 community newspapers in Boston and eastern Massachusetts, Gatehouse notes the significance of the Boston Marathon bombing and surrounding events that led to Tsarnaev's arrest, and asserts the imperative of reporting on case developments.
The letter draws attention however to the incomplete public docket, whose "numerous missing entries… does not accurately reflect the materials on file with the Court," later adding that "[t]he secret docketing practices challenged here have directly impeded the [publisher's newspapers] from carrying out their important responsibility of reporting fully, accurately and contemporaneously on a newsworthy matter of paramount public concern."
Specifically, the letter asserts that as of the date of its writing, only 27 of 69 numbered filings have been made available to the press and public, noting that at least 42 documents are entirely missing from the docket sheet.
GateHouse notes that the court may be unaware of the "inadequate docketing practices apparent from even a cursory review of the Court's docket."
Legal support for the request is anchored in the First Amendment to the US Constitution and relevant case law, as well as the history of US judicial practice.
The First Amendment protects the freedom of the press, stating in relevant part: "Congress shall make no law respecting an establishment of religion, or prohibiting the free exercise thereof; or abridging the freedom of speech, or of the press."
In a landmark 1980 decision, the US Supreme Court interpreted the First Amendment as guaranteeing the right of the public and the press to attend criminal trials, except in cases when an overriding interest has been articulated.
The GateHouse letter cites various cases extending the constitutionally guaranteed right of access to court documents and records. One such quote from a 2004 case asserts that: "The ability of the public and press to attend civil and criminal cases would be merely theoretical if the information provided by docket sheets were inaccessible. In this respect, docket sheets provide a kind of index to judicial proceedings and documents, and endow the public and press with the capacity to exercise their rights guaranteed by the First Amendment."
In closing, GateHouse quotes a 1941 Supreme Court judgment stating that without the proper maintenance of the docket, the public's First Amendment right to access the court records would be "only a promise to the ear to be broken to the hope, a teasing illusion like a munificent bequest in a pauper's will."