Kirov court received Navalny's embezzlement verdict appeal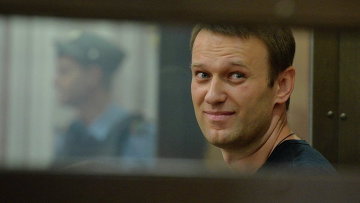 15:07 29/07/2013
NIZHNY NOVGOROD, July 29 (RAPSI) - The Leninsky District court of Kirov has received an appeal against the verdict filed by opposition leader and anti-corruption campaigning blogger Alexei Navalny and businessman Pyotr Ofitserov, who were convicted and sentenced for large-scale embezzlement on July 18, RIA Novosti reported on Monday.
According to the court, their appeal was received on Monday via email, therefore it is necessary to authenticate the signatures.
Navalny was found guilty of timber embezzlement Thursday stemming from a stint spent serving as an advisor to Kirov governor Nikita Belykh between May and September 2009. According to investigators, Navalny organized the theft of over 10,000 cubic meters of timber during that period in collusion with Vyatka Timber Company Director Pyotr Ofitserov and Kirovles CEO Vyacheslav Opalyov.
He was sentenced to five years in a penal colony, and his co-accused Pyotr Ofitserov received a four-year sentence. The two were held liable to pay a one million ruble fine between them.
The following day, Navalny and Ofitserov were released on bail pending their appeal. The request for their release was filed by prosecutors based on the fact of Navalny's candidacy for Moscow mayor, and the concern that he should be afforded the same rights as other candidates.
Earlier, attorney Vadim Kobzev said that the appeal was sent to the court by post.