Dismissal of Yandex's copyright lawsuit over Punto Switcher upheld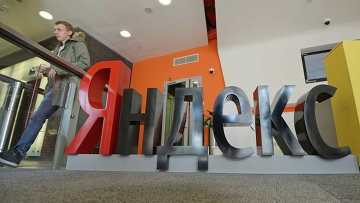 12:02 25/07/2013
MOSCOW, July 25 (RAPSI) - The Seventeenth Commercial Court of Appeals (Perm) has upheld a previous ruling to reject a lawsuit filed by Yandex that sought to prevent businessman Yevgeny Balabanov from distributing the Punto Switcher app owned by the company, the court told RAPSI on Thursday.
On April 23, the Sverdlovsk Regional Commercial Court rejected the company's lawsuit. Yandex also sought 1 million rubles ($31,700) in compensation from Balabanov, who owns the Skan.ru website.
Skan.ru has distributed an amended version of a program to which Yandex has exclusive rights since March 2012. The software was not the original as developed by Yandex and contained outside elements, such as the Sputnik@Mail.ru program.
On Jan. 18, the court suspended the proceedings and granted the plaintiff's request to order an expert appraisal, as the study and the evaluation of the case details require professional expertise that the court did not have.
Earlier, the court attracted Mail.ru as the third party to the case. On Oct. 31, the court also granted the plaintiff's request to prevent Balabanov from handing over the Skan.ru domain to third persons.
Yandex owns Russia's largest search engine, which accounts for 62% of the market. In 2012, the company posted a US GAAP net income of 8.22 billion rubles ($260.43 million), up 42% from the year before, and revenues of 28.767 billion rubles ($911.2 million).