Refusal to question witness in front of jury may lead to mistrial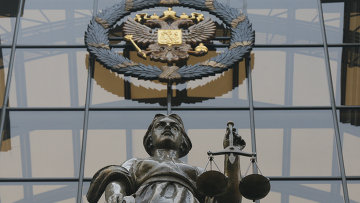 15:29 22/07/2013
MOSCOW, July 22 (RAPSI) - Any ill-motivated refusal to allow a witness to be questioned in front of a jury may result in a cancellation of the verdict, according to the Russian Supreme Court's 2013 Judicial Practice Review.
While reviewing an appeal from the Supreme Court of Russia's Yakutia province, the judges' board found that a judge presiding over a specific case had refused a motion to question in front of a jury a witness who may have shed light on the accused's involvement in a conspiracy to murder. Questioning the witness himself, the judge decided that the testimony was not crucial for the jurors' review.
The verdict which cleared the accused of murder was sent for review, and in turn the Supreme Court deemed this decision incorrect.
The witness' testimony that was struck down by the judge regarded the accused's interaction with a hired killer and the subsequent involvement of the police.
"The accounts which the witness could have relayed to the jury have a direct bearing on the trial. The burden of acting upon said testimony and to determine the outcome of the trial is the exclusive responsibility of the jury," - The Supreme Court's statement reads.