Court dismisses Navalny's motion to call defense witnesses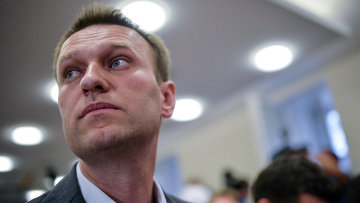 18:52 18/06/2013
MOSCOW, June 18 (RAPSI) – A court in the Russian city of Kirov dismissed a motion filed by opposition whistleblower Alexei Navalny, who is standing trial on charges of embezzlement at timber company Kirovles, to hear the testimonies of 13 witnesses, RIA Novosti reported from courtroom.
Defense attorney Svetlana Davydova filed a motion telling the judge that the listed witnesses could provide essential information. Local government officials and financial analysts were on the filed list.
The presiding Judge Sergei Blinov dismissed the motion on the grounds that no information was provided on which issues exactly the eyewitnesses could shed light on.He further justified the denial with reference to the fact that results of all the expert probes in the case were laid out during the hearings while results of an audit check were made public as well.
Navalny voiced his dissent to the decision. "35 eyewitnesses claimed by prosecution were heard, and some of them know absolutely nothing," he said, adding, "I believe in such circumstances you just deprive us of our right for defense."
According to the investigators, Navalny organized the theft of over 10,000 cubic meters of timber while serving as a voluntary adviser to the Kirov Region governor.
The timber was allegedly stolen from Kirovles between May and September 2009 in collusion with Pyotr Ofitserov, director of the Vyatka Timber Company, and Kirovles CEO Vyacheslav Opalyov. The regional budget shortfall resulting from the transaction has been estimated at 16 million rubles ($510,906).
If convicted, Navalny faces up to 10 years in prison. He will also be ineligible for any kind of civil service, even if he only receives probation. Opalyov, who made an agreement with the prosecution, has received a four-year suspended sentence.