Belarus hands down third death penalty this year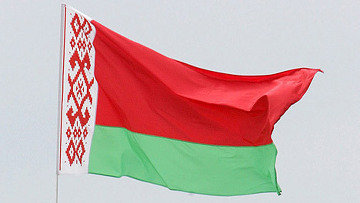 15:04 14/06/2013
MINSK, June 14 (RAPSI, Alexei Bukchin) - A Belarusian court has handed down its third death penalty this year, the Belapan news agency reports on Friday.
Belarus remains the only European country that still uses the death penalty and repeatedly comes under harsh criticism from international organizations. In 2012, the country executed the attacker who bombed the metro in Minsk in April 2011, and his accomplice.
This time, the Gomel Regional Court has sentenced a 25-year-old local resident for murdering a female student. He was convicted of murder committed with extreme cruelty.
In his final statement, the murderer asked for forgiveness from the victim's mother. Meanwhile, his attorney noted that there is no direct evidence of the individual's guilt, except the fact that he gave himself up and gave testimony.
The court has established that the victim was attacked as she approached her apartment building around midnight on Sept. 19. Her attacker was armed with a knife. The student died from a massive hemorrhage after receiving 102 stabs. The defendant said his actions were motivated by an insult voiced by the victim.
A few days ago, the Grodno Regional Court sentenced a 23-year-old man to death for murdering two people.
In April, a man was sentenced to death for murdering his cellmate in prison while serving a sentence for previous crimes.