Cyprus Supreme Court approves deposit restructuring decision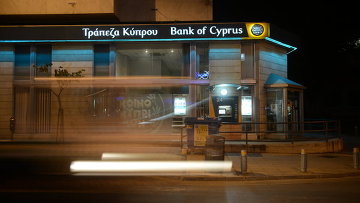 14:12 07/06/2013
ATHENS, June 7 (RAPSI) - The Supreme Court of Cyprus on Friday approved a decision to write off some deposits with Cypriot banks, thereby dismissing the clients' complaints against the "unconstitutional decisions" of the government and the Bank of Cyprus, newsit.com.cy reports.
The decision was condemned by the banks' clients and lawyers, including those of Russian companies, who waited for the ruling outside. They can now file lawsuits in the civil courts, but that is a time-consuming procedure.
The Supreme Court of Cyprus started hearing the complaints filed by over 3,000 clients of the Cyprus Popular Bank (Laiki) and the Bank of Cyprus (BoC) on April 23. The plaintiffs and their lawyers described the writing off of their money as theft.
The Supreme Court's decision will have an impact on the fulfillment of loan agreements in Cyprus.
The depositors decided to take legal action after their assets were frozen as a result of the European plan for Cyprus' over-leveraged banking sector. The plan entailed restructuring two main banks, Laiki and BoC, which resulted in a massive write-off or "haircut" of Cypriot and foreign bank deposits.
The EU has signed a $13 billion bailout deal with Cyprus under which investors may lose up to 40% of their money and Laiki, the country's second-largest bank, will be restructured, with its guaranteed deposits transferred to the Bank of Cyprus.