UK Justice Ministry denies court privatization rumors – report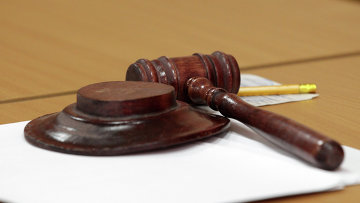 11:51 29/05/2013
MOSCOW, May 29 (RAPSI) - Earlier reports that the UK Ministry of Justice was considering a "wholesale" privatization of the country's courts have been officially denied, The Guardian reported Tuesday.
The report cited a Justice Ministry spokesperson as having confirmed: "We have always said we are determined to deliver a courts system that is more effective and efficient and provides improved services for victims and witnesses. The proposals being considered are not the wholesale privatisation of the courts service."
The Times had reported Tuesday morning that English and Welsh courts were facing "wholesale privatisation." According to the report, the court service would be established as a commercial enterprise. Buildings and staff would be transferred to the private sector, thus saving the Justice Ministry GBP 1 billion annually.
The courts would reportedly be funded by private investors and court costs paid out by wealthy parties.
The Times added that Justice Secretary Chris Grayling - who had asked officials earlier in the year to consider means of introducing greater efficiency to the court system – was expected to consider the privatization option within the next two weeks, adding that the plan is "strongly backed by the Justice Secretary."