Russian judges must respect arbitration clauses - expert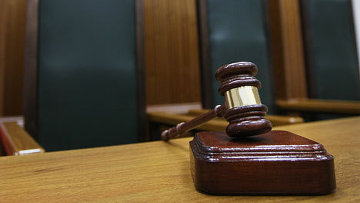 17:18 16/05/2013
ST. PETERSBURG, May 16 (RAPSI, Sergei Feklyunin) - Russian courts must respect the terms of arbitration clauses, particularly in terms of the selection of a site for dispute settlement, Kaj Hober of Mannheimer Swartling (Stockholm) said on Thursday at the St. Petersburg International Legal Forum (SPILF).
He said it is incredible that a third party who is not a signatory to a commercial contract and was not involved in the initial dispute can appeal the ruling of a foreign commercial court in Russia.
The "Arbitration: Does the Seat Matter?" roundtable consisted of presentations of leading commercial courts.
Phillip Capper, a partner at White & Case (London), stated that arbitration is expensive in London but the quality is worth the money. London courts are especially concerned about confidentiality standards, he said, and they also ensure that the sides receive their due in accordance with contracts.
Meanwhile, Hagit Elul, a partner at Hughes, Hubbard, & Reed (New York), noted a new trend in US commercial disputes, explaining that state courts have a skeptical attitude toward appeals against commercial court decisions and use harsh sanctions against those who appeal commercial court decisions without sufficient reason.
At the same time, Alexei Kostin, Chairman of the International Commercial Arbitration Court at Russia's Chamber of Commerce and Industry (Moscow), said that settling commercial disputes is 50% to 65% cheaper in Russia than in either Stockholm or London.
SPILF bills itself as the largest legal event in Russia, Eastern Europe, and the Commonwealth of Independent States (CIS) region. In gathering many of the best and brightest legal minds around the globe, it aims to establish itself as a "permanent platform for the highest level of discussion for politicians, lawyers, businessmen, and scholars."