Russian Academy of Sciences to help prosecutors protect intellectual property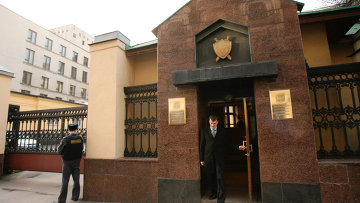 13:28 15/05/2013
MOSCOW, May 15 (RAPSI) - Prosecutor General Yuri Chaika and Russian Academy of Sciences President Yuri Osipov signed a cooperation agreement on Wednesday. According to the agreement, the academics will provide assistance to the Prosecutor General's Office in its law-enforcement activity.
The agreement focuses on cooperating to improve the legal regulation of activities in the fields of academic and scientific research and creativity, and the protection of intellectual property, as well as academic support of prosecutors' work in preventing, uncovering and dealing with violations of law.
Chaika expressed hope that the agreement would help prevent violations more effectively and perfect legislation and law enforcement.
Dr. Osipov, in turn, said that the present legal framework for science and academia needs improvement. The academy is extremely interested in cooperation, he said