Five convicted for Kosovo organ trafficking case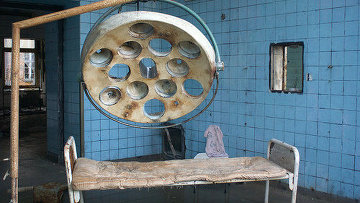 11:16 30/04/2013
BELGRAD, April 30 (RAPSI, Nikolai Sokolov) - Five men have been convicted in Pristina of involvement in an organ trafficking case at a clinic called Medicus, the press service of the European Union Rule of Law Mission in Kosovo (EULEX) announced on Monday.
This private clinic in Pristina first made headlines in 2008 when several individuals were arrested on charges of performing an illegal kidney transplant.
The investigators found that doctors at the clinic took a kidney from a 23-year-old Turkish man as a transplant for a 70-year-old Israeli citizen. The client allegedly paid 120,000 euros for the surgery.
The court sentenced Lutfi Dervishi, a prominent urologist and the clinic owner, to eight years in prison and a 10,000 euro fine. His son Arban Dervishi was given seven years and three months, plus a 2,500 euro fine.
A third defendant, anesthesiologist Sokol Hajdini, was sentenced to three years in prison, while two other anesthesiologists, Islam Bytyqi and Sulejman Dulla, received suspended sentences. Two other defendants, former Kosovo health minister Ilir Rrecaj and doctor Driton Jilta were acquitted.
The indictment says that some 30 illegal kidney transplants were carried out at the clinic in 2008. The donors were recruited from Russia, Moldova, Kazakhstan and Turkey who were promised about 15,000 euros for their organs, while recipients would pay about 100,000 euros.
The indictment also names Israeli national Moshe Harel who recruited donors and found recipients, while Turkish doctor Yusuf Sonmez is said to have performed organ removal surgery at the clinic. They were not able to be involved in the EULEX trial.