Complaints in the Bettencourt case to be heard on June 6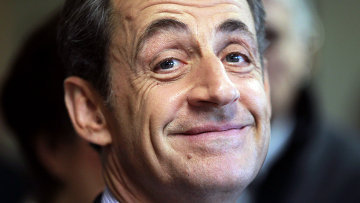 10:50 26/04/2013
MOSCOW, April 26 (RAPSI) - The Bordeaux Court of Appeals on June 6 will hear the defendants' request to dismiss charges of taking advantage of the ill health of France's richest woman, L'Oreal heiress Liliane Bettencourt. The defendants include former President Nicolas Sarkozy and 11 other people, AFP reports.
Their lawyers claim that the investigators had no right to base their suspicions on Ms Bettencourt's psychiatric examination conducted in June 2011, because she was not a plaintiff in the case and hence the examination could not be conducted in the interests of the investigation.
Sarkozy's lawyer also pointed out that the investigators had no right to use his client's notebooks from the period when he held immunity as the French president. In addition, he is asking that the court should use the legislation adopted in 2009 when hearing his clients case and not the legislation that was in force at the time of the alleged crime.
"The deputy prosecutor has asked the court to postpone the hearing in view of the legal obstacles created by the complaints," said Sarkozy's lawyer, Thierry Herzog.
The court concluded from Ms Bettencourt's psychiatric examination conducted on June 7, 2011, that it was possible that someone could use her ill health for mercenary reasons.
The investigation began in 2007.
On March 21, 2013, Sarkozy was charged with exploiting Ms Bettencourt. The investigators believe that the former president may have taken advantage of Ms Bettencourts ill health to convince her to donate up to 4 million ($5 million) in cash to his UMP party.
Ms Bettencourt is now 90. She was declared to be suffering from dementia and Alzheimer's in 2006.
If convicted, Sarkozy could face up to three years in jail, a fine of 375,000 and a five-year ban from public office. According to earlier media reports, prosecutors considered the investigators' arguments concerning Nicolas Sarkozys alleged guilt to be inconclusive.