Russia responsible for secret transfer of Tajik national – EСHR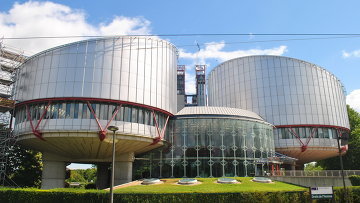 16:31 25/04/2013
MOSCOW, April 25 – RAPSI. The European Court of Human Rights (ECHR) has found Russia responsible for the covert and unlawful transfer of a man to Tajikistan where he was later prosecuted and sentenced to imprisonment for offences against national security, the judgment reads.
The complaint against Russia was filed with the ECHR on December 6, 2010. Tajik national, Savriddin Dzhurayev, stated in the complaint that he feared extradition to Tajikistan. He was in Russia and involved in a case being considered by the Russian Supreme Court at the time. Several days after the complaint was filed, the court upheld the ruling of the court of first instance to extradite Dzhurayev.
Also, Dzhurayev applied for refugee status in Russia claiming he would be persecuted in Tajikistan for his religious beliefs. The Russian Federal Migration Service rejected his application, a decision which Dzhurayev later appealed in court. The appeal failed. However, with the intervention of the Office of the United Nations High Commissioner for Refugees in Russia, Dzhurayev was granted temporary asylum in September 2011.
According to Dzhurayev, he was detained by a group of men on October 31, 2011. He claims the men tortured him and later sent him to Tajikistan without going through the normal border procedures.
With regard to the authorities' failure to protect the applicant against the real and imminent risk of torture and ill-treatment by preventing his forcible transfer to Tajikistan, the lack of an effective investigation into the incident, and the involvement of State agents in that operation, the ECHR held that Article 3 of the European Convention on Human Rights (Convention) had been violated.
With regard to Russia's failure to comply with the interim measures indicated by the ECHR, the court held that Article 34 of the Convention had been violated.
Finally, on account of the delays in examining the applicant's appeals against the detention orders the ECHR held that Article 5 of the Convention had been violated.
The Court ordered Russia to pay the applicant a total of 35,920 in non-pecuniary damages and legal costs.