Russian general sentenced, fined $150k for fighter jet crash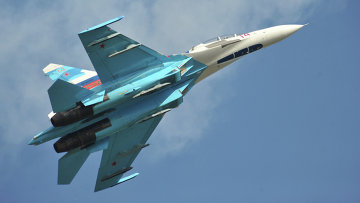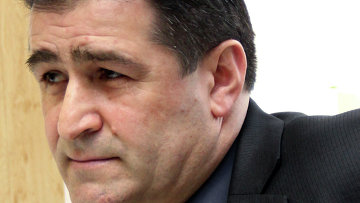 14:38 24/04/2013
PETROZAVODSK, April 24 (RAPSI) – Russian Army General Kanamat Botashev was found guilty to causing the crash of a Su-27 fighter jet last year in Karelia region.
The Petrozavodsk Military Court handed down a four-year suspended sentence to the general and fined him 5 million rubles ($158,030).
According to the investigators, Botashev took part in a training flight on June 28, 2012 without proper certification or permission. He took control of the aircraft, trying to perform a tailslide. His errors caused the aircraft to spin out of control and to crash in a forest. Botashev and the co-pilot ejected safely, and no one on the ground was hurt.
Botashev was charged with abuse of office and with violating flight rules, which led to serious consequences. The prosecutors sought a five-year sentence for the general and over 100 million rubles ($3.2 million) in damages.
"The court has adjudged Botashev guilty and handed down a suspended four-year sentence to him," the judge said. The court has also reduced the damages from 100.4 million rubles to 5 million. Botashev will have to pay 25,000 rubles ($790) in legal fees.
The general pleaded guilty on Tuesday and said he would repay the damages, which economic experts should calculate, he said. He also asked the court not to imprison him.