Russian social network founder questioned over road accident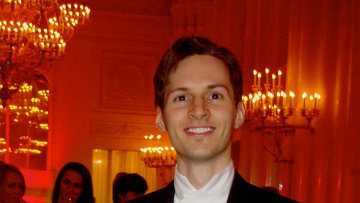 13:33 18/04/2013
ST PETERSBURG, April 18 - RAPSI. Investigators in St. Petersburg have summoned VKontakte CEO Pavel Durov for questioning in connection with a road accident in the city center, the regional investigative department told RIA Novosti.
The source did not specify whether Durov would be questioned as a witness or a suspect.
The accident occurred earlier this month, not far from the VKontakte office, and injured a policeman. Some reports have claimed that the car involved in the accident belonged to Durov.
The investigators have opened a case on charges of violence against a state official, which is punishable by up to five years in prison. The police searched Durov's home and the VKontakte office late on Tuesday.
"Durov has been summoned for questioning. The summons has been sent to his office and home address," the source said. Earlier, the Investigative Committee said they did not yet have any suspects in the case.
A VKontakte press spokesman has neither confirmed nor denied the fact that Durov has been summoned for questioning. Previous reports said his home and office were searched because the victim of the accident identified Durov as the person responsible. A representative of the city investigative department refused to comment on this.
Pavel Durov is the creator of VKontakte, one of Russia's most popular social networks. Durov holds 12 percent of VKontakte and has a right to vote using the shares of Russia's Mail.ru Group, VK's largest shareholder with a 39.99 percent stake.