Russian woman arrested in Canada complains of rights abuse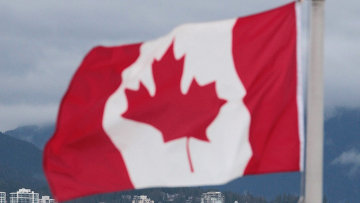 15:40 05/04/2013
MOSCOW, April 5 - RAPSI. Marina Talashkova, a flight attendant from Yekaterinburg arrested in Canada on fraud charges in the United States, has appealed the court ruling rejecting her rights abuse claim, a Russian consulate official told RAPSI on Friday.
Igor Kiykov, the senior counsel for the Russian Consulate General in Toronto, stated that she and her lawyer have decided to appeal the ruling.
The decision to extradite her to the United States has been postponed until her appeal is considered, which could take two or three months.
Talashkova, 24, was arrested in mid-January. In April, a Toronto court extended her detention on charges of complicity in fraud, while the United States asked for her extradition.
The case materials are presently in a Nevada court and the US authorities have filed an extradition request.
The US Attorney's Office maintains that Talashkova and five other suspects opened bank accounts using fake documents and withdrew funds transferred to those accounts. Her attorney claims that the prosecution has failed to produce compelling evidence of her involvement in the crime.