Top dancer's lawsuit against Bolshoi Theater to be considered on Apr. 9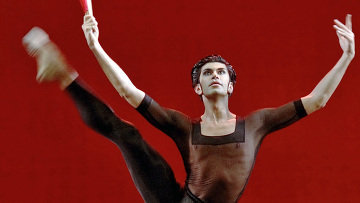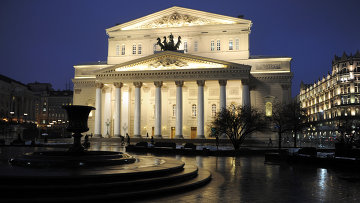 16:06 29/03/2013
MOSCOW, March 29 - RAPSI. The Tverskoy District Court in Moscow will hold the preliminary hearings of a lawsuit filed by top dancer Nikolai Tsiskaridze against the Bolshoi Theater on April 9, spokesperson Yekaterina Korolyova told RAPSI on Friday.
Tsiskaridze asked the court to annul two reprimands imposed on him by the Bolshoi's administration. The company management refused to comment on Tsiskaridze's lawsuit.
Tsiskaridze told RIA Novosti in January that Bolshoi's administrators were waging a harassment campaign against him. The confrontation between the administration and the dancer came to a head after the recent acid attack against Bolshoi Theater Artistic Director Sergei Filin.
Filin suffered third-degree burns to his face and eyes on January 17 when unknown assailants attacked him with what is believed to have been concentrated acid.
Bolshoi dancer Pavel Dmitrichenko and two other men have been detained in connection with the attack.
Filin claimed after the attack that Tsiskaridze had threatened him with a compromising audio tape, alluding to the fact that the world-famous principal dancer might have been involved in the attack, according to Izvestia News.
Although Tsiskaridze did not threaten Filin directly, a quarrel one month earlier could ultimately have led to the acid attack, the artistic director said.
Meanwhile, some reports note that Tsiskaridze has accused the Bolshoi Theater Press Office and General Director Anatoly Iksanov of trying to cash in on the situation by blaming the tragedy on the individuals serving the theater.
On Sunday, the dancer strongly condemned the Bolshoi's management in a live interview on the NTV channel. He said he doubted that the injuries sustained by Filin were as serious as reported, and expressed readiness to head the company.
According to new reports, the dancer fears a third reprimand for speaking with the media, which may give the administration reason to fire him.
Tsiskaridze joined the Bolshoi Ballet as a dancer in 1992. Having drawn the attention of former Artistic Director Yuri Grigorovich and an array of other ballet legends, he soon began dancing starring roles. Now a principal dancer with the ballet, he has received international fame and a barrage of prestigious awards, including the title of People's Artist of the Russian Federation in 2001.
Filin, 42, joined the Bolshoi as a dancer in 1988 after graduating from the Moscow School of Choreography. He has also been invited on several occasions to dance with the English, Hungarian and Japanese national ballets, as well as at many other theaters. He ended his dancing career in 2008. In March 2011, he was appointed the artistic director of the Bolshoi Theater amid fierce rivalry for the position.