First embezzlement case against Navalny forwarded to court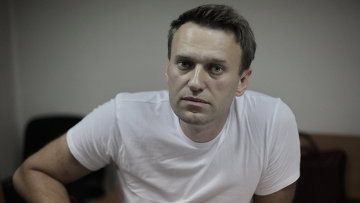 18:52 20/03/2013
MOSCOW, March 20 - RAPSI. Investigators and the Prosecutor General's Office have forwarded to the court the high-profile Kirovles logging company embezzlement case, which charges opposition blogger Alexei Navalny and Pyotr Ofitserov, the Investigative Committee reported on Wednesday.
The case initiated in 2011 will be handled by Kirov's Leninsky District Court.
Investigators said earlier that Navalny organized the embezzlement of the Kirovles company's property in collusion with Vyatskaya Lesnaya Kompaniya Director Pyotr Ofitserov and Kirovles CEO Vyacheslav Opalyov while serving as an adviser to the Kirov governor on a voluntary basis.
Investigators believe that over 10,000 cubic meters of Kirovles timber products were embezzled from May to September 2009, leading to 16 million rubles ($496,820) in regional budgetary losses.
According to Navalny's attorney Olga Mikhailova, the prosecution was resumed on frivolous grounds.
The investigators have declared that one reason why they resumed the case was to determine whether or not Navalny has entered into illegal transactions elsewhere in
Russia. Meanwhile, the prosecutor has stated that all of the investigators' actions so far have been lawful with the exception of their earlier decision to drop the case.
Navalny and Ofitserov face up to 10 years in prison.
A second fraud case has been initiated against the brothers Oleg and Alexei Navalny. They were charged last December with embezzling over 55 million rubles through the Glavnoye Podpisnoye Agentstvo (Main Subscription Agency) company, according to the Investigative Committee.
The maximum punishment for the crime is 10 years in prison.