Latvian Foreign Ministry against Gozi virus creator's extradition to US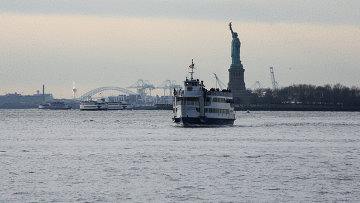 18:11 20/03/2013
RIGA, March 20 - RAPSI. Latvian Foreign Minister Edgars Rinkevics has analyzed the information regarding Dennis Calovskis, who has been charged with a cyber crime in the United States, but has not found any grounds for his extradition, Janis Silis, the ministry's press secretary, reported on Wednesday.
Rinkevics said a Latvian national's extradition to the United States is only possible in exceptional cases based on substantiated arguments. The minister is waiting for the Justice Ministry to provide him with more information in the case before making a decision.
According to mixnews.lv, Calovskis, 27, who resides in Riga, has been charged with using a Gozi virus to infect over a million computers worldwide, including at NASA. He allegedly worked on the virus together with Russian national Nikita Kuzmin and Romanian national Mihai Ionut Paunescu.
US law enforcement officers arrested Kuzmin during his visit to California in 2010 and persuaded him to cooperate. He helped prosecutors nab the other two men, who were arrested in 2012 in their home countries and are awaiting extradition.
Kuzmin has been accused of developing the virus.
Calovskis has been accused of modifying the virus, so that it could mimic a bank website, prompting account holders to divulge personal information.
Paunescu has been accused of hosting command and control servers, thus shielding them to evade detection.