Complaint in terror investigation stalling to be heard on April 3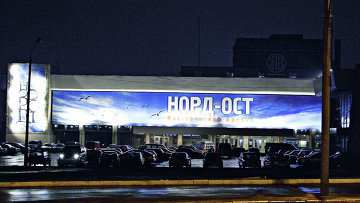 13:03 19/03/2013
MOSCOW, March 19 - RAPSI, Maria Petrova. On April 3 the Moscow City Court will hear an appeal against the Lefortovo District Court ruling that exonerated the investigating officer who refused to initiate a criminal case against the officials in charge of the hostage release operation at the Dubrovka Theater in 2002, attorney Igor Trunov told RAPSI on Tuesday
Trunov wrote in the initial complaint that the investigator violated the law by refusing to open a case. The Lefortovo Court's decision reads that there were no grounds for considering the investigating officer's actions illegal as he did not violate any provisions of the Criminal Code.
The Justice Ministry forwarded a Russian translation of the ruling of the European Court of Human Rights (ECHR) to the court, which mentions "the ineffectiveness of the investigation into the allegations of the authorities' negligence in planning and carrying out the rescue operation." The document was provided at the court's request.
In October 2002, a group of 40 terrorists held an audience of over 900 people hostage at the Dubrovka Theater in Moscow. After three days of negotiations, security forces released an undisclosed gas into the building to subdue the terrorists, and then stormed the building. The gas is being blamed for the deaths of 130 hostages.
Relatives of those who died insisted on a thorough investigation, but their request was denied.
Following the Investigative Committee's refusal, Igor Trunov, who represents the victims' relatives, filed a complaint with a Moscow district court to hold the investigators liable for their inaction.
Investigators have provided no clear arguments for their refusal to initiate a criminal case, Trunov said.
Opposition politician Boris Nemtsov also called for opening a criminal case, but his request was denied on December 31, 2002. The Investigative Committee's argument at the time was that none of the officials' actions constituted a crime. The committee saw no grounds to reverse its decision.
Trunov argued for initiating a criminal case under the Criminal Code article on concealing information about circumstances that endanger the life or health of an individual, or lead to involuntary manslaughter or negligent infliction of harm.
Relatives of the Dubrovka hostages filed a complaint with the ECHR against the Russian authorities in 2003. On December 20, 2011, the ECHR held in favor of the applicants, but also ruled that the authorities did not violate anyone's civil rights by using gas.
On November 2, 2012, the Lefortovo District Court of Moscow ruled that a case be initiated into the aftermath of the terrorist attack.