Berlusconi gets one year sentence in wiretap case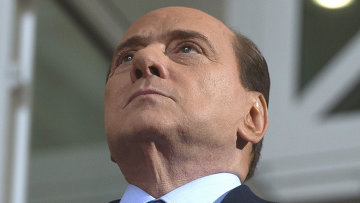 17:38 07/03/2013
ROME, March 7 - RAPSI. A Milan court on Thursday convicted former Italian Prime Minister Silvio Berlusconi of involvement in revealing confidential information and sentenced him to one year in prison over insurer Unipol's failed attempt to take over bank BNL (Banca Nazionale del Lavoro), television channel Rai News24 reported.
The court also sentenced the former prime minister's younger brother, Paolo Berlusconi, who was also accused of illegally obtaining the wiretapped tape, to two years and three months behind bars. Paolo Berlusconi is the publisher of the Milan newspaper Il Giornale, now owned by Mediaset media group.
The court also ordered the brothers to pay 80,000 in compensation to the Silvio Berlusconis political opponent Piero Fassino, and another 10,000 in legal expenses.
The trial, over events that occurred in 2005, started last March. Investigators accused Silvio Berlusconi of the illegal publication of a wiretapped phone conversation between Unipol chief Giovanni Consorte and then-leader of the Democratic Left party, Piero Fassino. The two discussed the deal with BNL. The tape was in the possession of investigators and was confidential - however, on December 31, 2005 the transcript was published. According to investigators, the decision to publish it was made at Berlusconi's villa in Arcore, just outside Milan. As a result, the deal between Unipol and BNL fell through and the latter was later purchased by BNP Paribas.