Russia's "King of Spam" pleads guilty in US court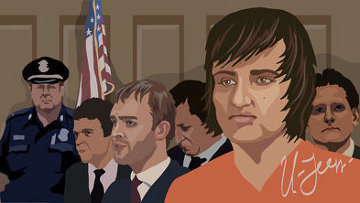 14:54 28/02/2013
MILWAUKEE, February 28 - RAPSI. "King of Spam" Oleg Nikolaenko has pleaded guilty to having caused significant damage through the transmission of spam as part of a plea deal struck with US federal prosecutors, according to a copy of the agreement obtained by RAPSI Thursday.
25-year-old programming whiz Nikolaenko pleaded guilty to having "knowingly caused the transmission of a program, information, code, and command that caused, and attempted to cause, the transmission of multiple commercial electronic mail messages," as charged in a one-count information against him.
This crime carries a statutory maximum sentence of 10 years in prison and a fine of $250,000. The text of the agreement further provides for a possible restitution order at the court's discretion, which would require Nikolaenko to return any illegally earned profits or to compensate those who suffered damages as a result of his actions.
The agreement text stipulates that federal prosecutors have agreed to drop a two-count superseding indictment pending against him.
A complex calculus is included to formulate sentencing recommendations based on Nikolaenko's guilty plea, and taking into account the charges against him that were dropped, but these are only recommendations. As acknowledged within the text: "The parties acknowledge, understand, and agree that neither the sentencing court nor the United States Probation Office is a party to or bound by this agreement."
Nikolaenko admitted to having received upwards of $400,000 as a result of his spamming activity. As part of what at the time was the largest botnet in the world, his laptop was previously equipped to control approximately 509,000 computers that had been infected with malware, which in turn generated an enormous amount of spam.
According to RIA Novosti, the botnet generated a minimum of 2,500 emails a day and was capable of sending up to 10 billion.
Nikolaenko was arrested in his hotel room at the Bellagio in Las Vegas while visiting the US in 2010. He initially pleaded not guilty to all charges.