Israeli ex-foreign minister Lieberman on trial for fraud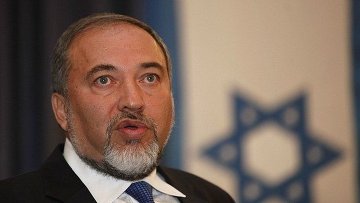 10:05 18/02/2013
TEL AVIV, February 18 - RAPSI. The trial of Israel's former foreign minister Avigdor Lieberman, accused of fraud and breach of trust, began on Sunday afternoon in Jerusalem Magistrate's Court, the Haaretz newspaper reported.
"Lieberman, who is charged with fraud and breach of trust in the appointment of Ze'ev Ben Aryeh as Israel's ambassador to Latvia, entered a plea of innocence," the paper said.
Lieberman, a key ally of Prime Minister Benjamin Netanyahu and one of the country's most popular Russian-speaking politicians, is suspected of trying to advance the career of Ben Aryeh, a diplomat who provided him with confidential information about a separate police investigation into Lieberman's business affairs.
The trial will resume on April 25, with more hearings scheduled for April 30, May 2 and May 7. The case is being heard by three judges.
During the trial, Lieberman won't be able to keep his post in the Cabinet, but will continue to perform his duties as a member of parliament.
Israeli and international media describe the trial as decisive for Lieberman's political future. The ex-minister said he would return to ministerial duties if cleared of all charges. If he is sentenced to a prison term of three months or more, he will be barred from running for parliament for a period of seven years, starting from the completion of the sentence.