ECHR orders Russia to pay 18,500 to family of kidnapped Chechen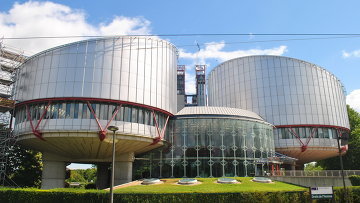 12:17 23/01/2013
MOSCOW, January 23 - RAPSI. The European Court of Human Rights (ECHR) has ruled that Russia must pay 18,500 to the family of Tamerlan Suleimanov, who was kidnapped in Chechnya in 2011, reads the court statement on its website.
The boy's father, Doku Suleimanov, filed the complaint saying that his son was kidnapped by unidentified people in uniform in May 2011. He said that the kidnappers turned up at his home in two cars, hit his son with their guns in the presence of witnesses and the police, and then took him away.
Doku Suleimanov turned to the law enforcement agencies for help, but although a criminal case was initiated over the kidnapping, his son Tamerlan was never found.
Suleimanov believes that the crime was committed by members of the law enforcement agencies who had detained his son two days previously and allegedly tried to force him to confess he was planning a terrorist attack.
Doku Suleimanov requested that the actions of the Russian law enforcement agencies be recognized as a violation of Article 3 (Prohibition of Torture) of the European Convention for the Protection of Human Rights and Fundamental Freedoms.
The court accepted some of Suleimanov's arguments and ruled that the investigation of his son's kidnapping had been ineffectively carried out.
The European court ordered that Russia must pay the claimant 12,500 in moral damages and 6,000 to compensate the legal costs. However, the court has not found any evidence of the law enforcement agencies' involvement in the beating and kidnapping of Doku Suleimanov's son.