ECHR holds Russian courtroom cages violate rights of criminal defendants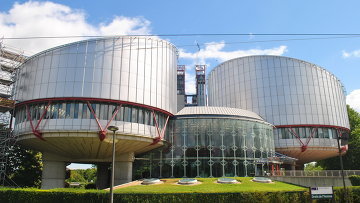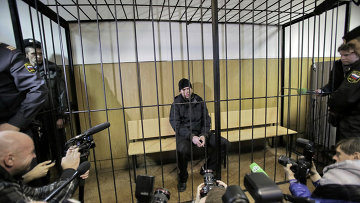 17:03 11/12/2012
MOSCOW, December 11 - RAPSI. The European Court of Human Rights (ECHR) has upheld an application filed by two Russian citizens who believe that their placement in a metal cage during court proceedings violated their fundamental rights.
The ruling was posted on the court's website on Tuesday.
The document specifies that Alexander Svinarenko and Valentin Slyadnev, who live in the Magadan Region, filed a complaint with the court. The men were brought to criminal liability for various crimes. Svinarenko was acquitted and Slyadnev was found guilty and sentenced to 4.5 years in prison.
During the hearings, the applicants were forced to sit in a metal cell in the court hall, according to the ruling. Both men also complained that the trial was being delayed groundlessly.
Thus, they claimed that the authorities violated Article 3 on prohibiting torture or inhumane or degrading treatment and Article 6 on the right to a fair trial of the European Convention on Human Rights.
The court sided with the applicants and upheld their appeal, recovering 15,000 euro in compensation for moral harm from the authorities in their favor.
Previously, the court also found detention in court cells to be a violation of the rights of defendants. In particular, in 2011, the court upheld a similar complaint filed by former YUKOS head Mikhail Khodorkovsky, who is presently serving a sentence for oil theft and money laundering.